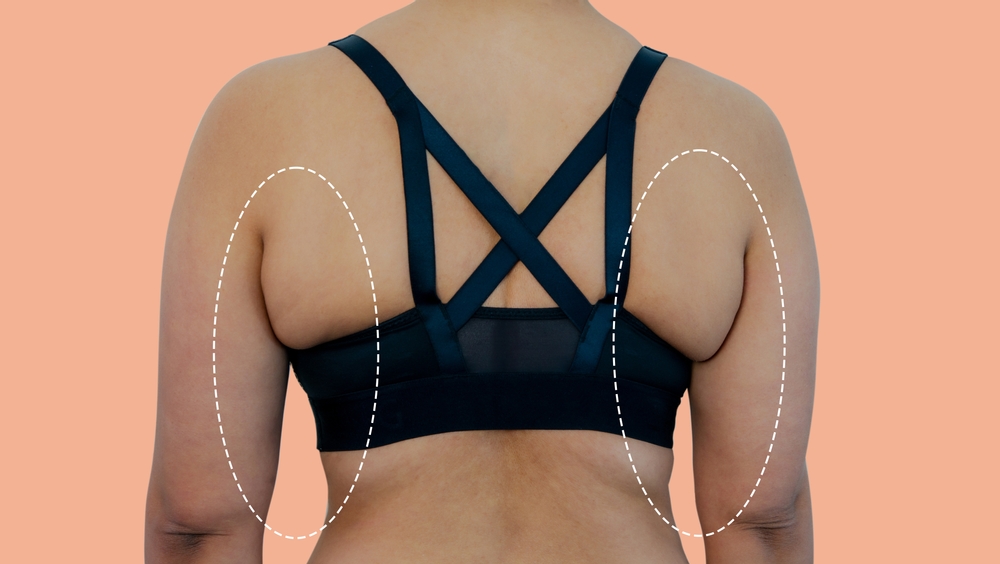 Kybella for Bra Fat in Fairfax
No matter how much you exercise, it seems you just can not get rid of the excess fat around the bra. In the past, the only way to contour this area was with invasive surgery.
Luckily, Kybella cosmetic injectalbe is a great way to reduce bra fat with a few simple injections. 
Why Choose Kybella Fat Melting Injections for Bra Fat?
Choose Kybella for bra fat if you want to reduce excess fat in your bra area without surgery or other harsh and / or less effective options. This treatment is fast, and it requires minimal downtime.
You can go back to work after just two days! People love how this option makes their upper body look more sculpted. 
What Does Kybella for Bra Fat Feel Like?
This treatment involves injections, so it involves a bit of discomfort. Your injector can take measures to minimize pain, such as applying a topical anesthetic before injections. Icing the treatment area can also reduce any soreness. 
When Will I See Kybella for Bra Fat Results?
Results should be visible for this treatment within four to six weeks of each procedure. Many people need two to four treatments total to achieve their desired result. 
Am I a Good Candidate for Kybella Cosmetic Injection for Bra Fat?
An ideal candidate for Kybella is at a relatively stable weight and in generally good health.
They want to reduce excess fat that does not respond to diet or exercise without having to resort to surgery. Check with a Kybella provider to find out if Kybella is a good fit for you. 
Where Is the Best Place to Get Kybella in Fairfax to Treat Stubborn Bra Fat, Double Chin, and Other Troublesome Areas?
Why choose Dontage? Because we're pleased to provide you with high-quality service and results! 
Our experts are very experienced with Kybella, so you can be sure that you will love the way you look after treatment.
Make an appointment with us for cosmetic treatments including Kybella by calling 703-436-1157, and be on your way to amazing results with just one simple call!