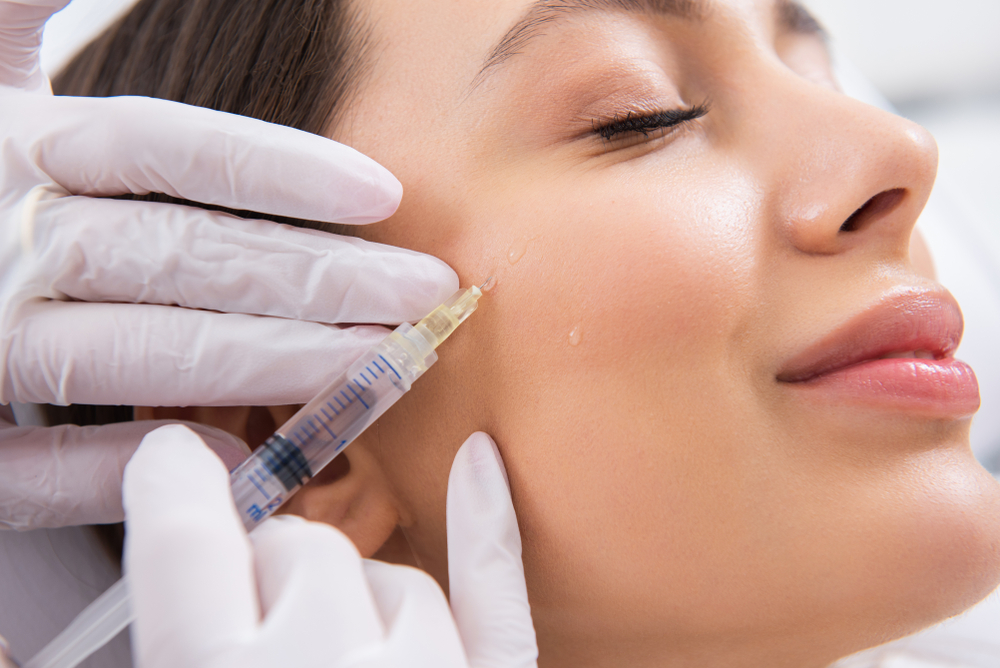 Cheek Filler in Falls Church
If sagging, hollow cheeks have you turning away or scoffing every time you look in the mirror, there's great news – cheek filler injections can help improve your appearance and boost your confidence! You can say goodbye to lost facial volume due to the aging process by rewinding the clock with dermal filler injections for your cheeks.
Why Choose Cheek Filler?
A safe and very effective alternative to cosmetic surgery, cheek filler injections don't require a scalpel or the subsequent scarring that accompanies surgical procedures. There is no recovery time necessary afterward, so you can get a liquid facelift with filler on your lunch break, and get right back to work looking refreshed!
Cheek fillers such as Juvéderm or Restylane help smooth out creases along the midsection of your face to truly rejuvenate your appearance. They can also help reduce the appearance of recessed scars and bring back that healthy glow to dull, aging skin. 
What Do Cheek Filler Injections Feel Like?
Many fillers contain lidocaine to numb the area and help minimize discomfort. Your injector may use a topical numbing agent to ensure your injections are pain free.
When Will I See Cheek Filler Results?
With dermal filler for cheeks, you get instant relief from sunken cheeks due to lost facial volume. You will see immediate results, which will continue over the following fews days until you reach maximum results.
Am I a Good Candidate for Cheek Filler Injections?
Do you feel like your cheeks look deflated? Tired of the creases around your cheek area that make you look older? If the answer to these questions is yes, and you're over the age of 21 with realistic expectations about filler injection results, then you're likely a good candidate. 
The only way to determine whether cheek fillers are right for you is to book an appointment with a skilled injector. For the best dermal filler injectors in Falls Church, call us today at 703-436-1157 or book online, and let us help you reclaim your youthful beauty so you love the way you look in the mirror again!