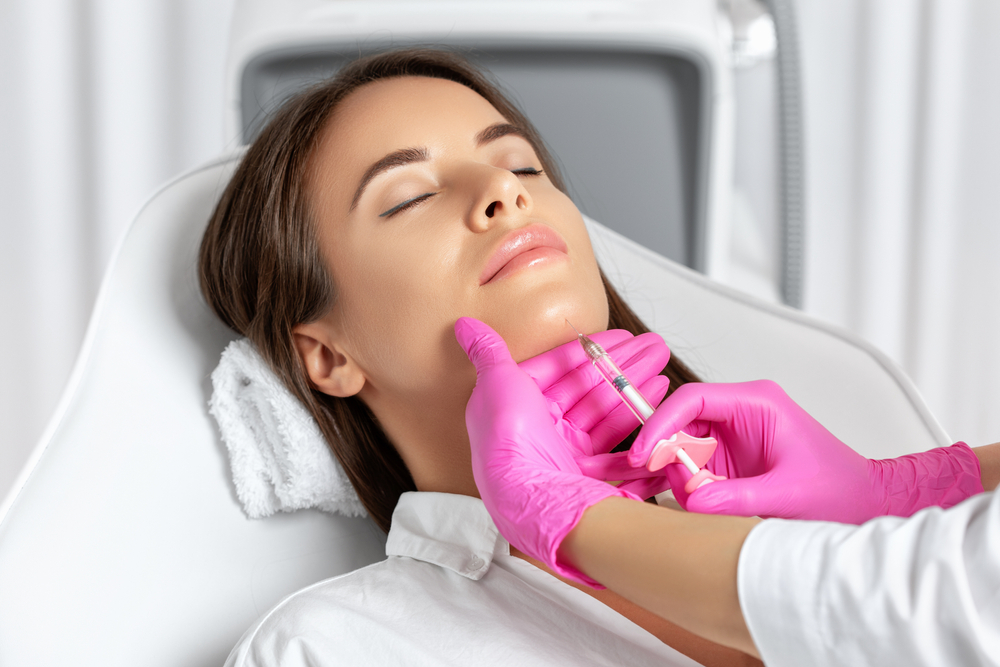 Chin Filler in Falls Church
The chin is a part of the important frame for the features of your face. If your chin is too small or large, it can throw your entire face out of balance.
Chin filler is a fantastic way to add volume to your chin area or to adjust the shape of your face without going to extreme measures. 
Why Choose Chin Filler?
You should choose chin filler if you want to enhance your chin without surgery.
This is even a great option to help you test out a new look if you are considering a chin implant but are not quite sure if you want to commit. Chin filler gives you the opportunity to get natural-looking chin volume without a long commitment. 
What Do Chin Filler Injections Feel Like?
This procedure is fairly painless. The most pain you feel will likely be during the injection itself, but this should not last long.
Depending on the brand you choose, lidocaine may be added to the filler to help reduce your pain. 
When Will I See Chin Filler Results?
Chin filler results should appear immediately after treatment. It will then take a few weeks for your final results to appear as swelling subsides. Your exact results may depend on how much filler you get and your own body's reaction. 
Am I a Good Candidate for Chin Filler?
You are likely a good candidate for chin filler if you are over 21 and you want more definition in your chin and jaw area.
It is best if you have overall good health and do not smoke. 
Where Is the Best Place to Get Chin Filler in Fairfax?
If you want the best chin filler in Fairfax, you want the skilled injectors at Dontage. Our providers including Waseem Garbia, Master Aesthetic Injector, take pride in all the work we do and we are excited to help you get amazing chin filler.
Contact us today at 703-436-1157 to make an appointment to see if chin fillers are right for you, as well as to inquire about our current specials on cosmetic services!