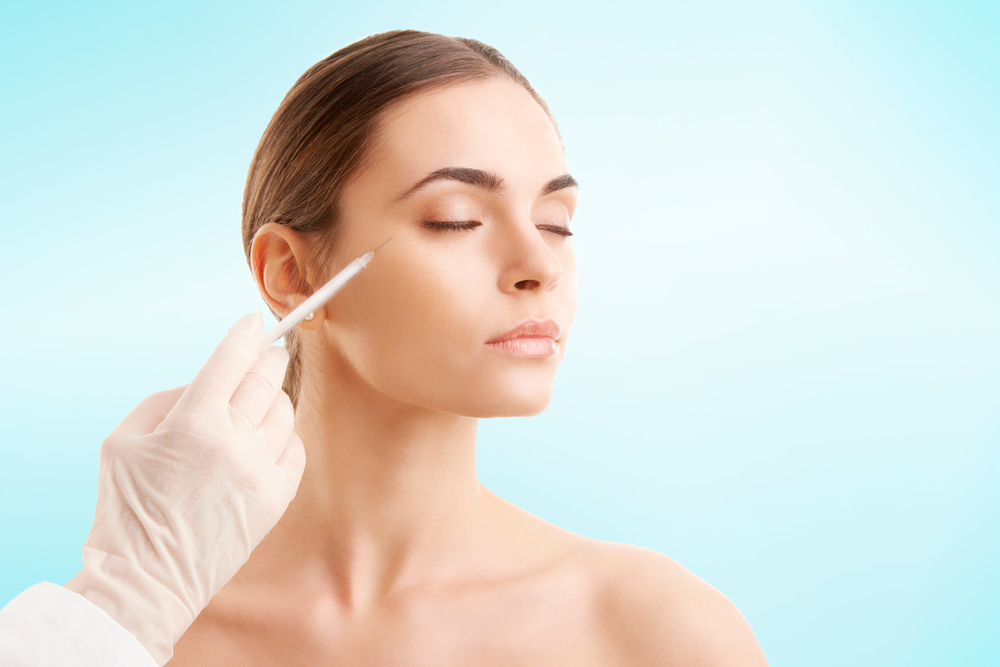 Restylane in Falls Church, Virginia
The Restylane family of products are a series of hyaluronic acid based dermal fillers specially formulated to act like your body's own hyaluronic acid for natural looking results.
Restylane Silk
This formulation was the first of the bunch to be approved by the FDA specifically for lip augmentation.
The gel in Restylane Silk is smoother than the other family members making it ideal to deliver precise results in areas such as the fine lines around the mouth.
Restylane Lyft
Restylane Lyft is typically used to add volume to the cheeks and midface area where there may be more moderate to severe facial folds.
This formulation also contains lidocaine which is beneficial to aid in creating a more comfortable treatment experience for the patient.
Restylane
Restylane is generally used to add fullness and volume to the skin and is often injected into severe facial wrinkles and fold such as the nasolabial folds.
Restylane is also a popular tool to bring volume to the lips.
Restylane Refyne
Refyne allows for natural looking movement in the face.
Because of this, it is popular for use in the areas that require movement and expression including the nasolabial folds and marionette lines.
Restylane Defyne
This product is ideal for the deep lines that appear around your mouth.
How Long Do These Products Last?
The Restylane family of products are not permanent and will diminish over time.
However, the time which they will last varies depending on which products are used and where they are injected. 
Your doctor should be able to discuss your potential results and when to schedule follow up treatments. 
Where to Find the Restylane Family of Products
At Dontage we are dedicated to providing the best treatments to help you look and feel your very best. 
To learn more about the services we offer visit our website today or contact us to schedule your consultation.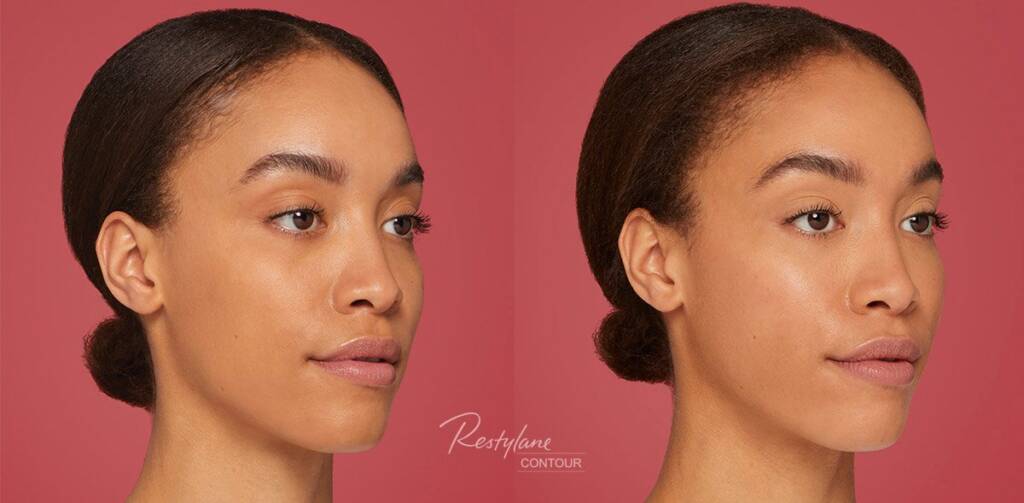 Restylane Contour in Falls Church
How much time and money have you wasted on makeup only to create an illusion of high, lifted cheeks? If you're tired of endless trips to the cosmetic counter and spending hours in the mirror in your vanity trying to perfectly contour, then you want Restylane Contour.
Why Choose Restylane Contour?
This incredible cosmetic injectable is made with XpresHan Technology, which provides you with beautiful, lifted cheeks.
It works better than any other dermal filler to flow effortlessly with your facial movements and gives you the most natural looking results possible.
What Do Restylane Contour Injections Feel Like?
Treatment with Restylane Contour is virtually painless. Injections are non-surgical, non-invasive, and require absolutely no recovery time after treatment.
Some people have noted slight redness, tenderness, and swelling at the injection sites, but these side effects go away quickly either on their own or with at-home treatments such as ice packs.
When Will I See Restylane Contour Results?
One of the best things about Restylane Contour is that you get to see results before you even leave your treatment room! It only takes about a week to see full results, and they can last for up to a year.
Am I a Good Candidate for Restylane Contour Cosmetic Injections?
Most anyone who is over the age of 18 and unhappy with the look of their cheeks is an ideal candidate for Restylane Contour.
However, the only way to know for sure if this treatment is right for you is by scheduling a consultation with a specialist in cosmetic injectables.
Where Should I Go for Remarkable Results From Restylane Contour in Falls Church?
At Dontage Premier Aesthetic Anti-Aging Specialists, we are experts in non-invasive facial contouring. Experience this new filler and finally stop spending time and money on the illusion of beautiful cheeks.
To get real results, contact us today at 571-556-7140 to schedule a consultation, and be sure to ask about our current specials when you call!